St Paul 's, Irton, is the practice venue for the Irton Bellringers.  It is a beautiful church situated on raised ground in open countryside.
On clear days here are wonderful views of the fells to the east of the church with the view of Great Gable at the end of Wasdale being particularly fine.
To get to the church leave the A595 at Holmrook, take the turning just south of the garage/shop which is itself just south of the bridge over the river Irt.
Approximately 1 mile along this road, in the middle of the first long straight section is a crosslanes from which the church is signposted to the left.
The grid reference for the church is NY 09133 BNG 00499 or thereabouts.
There is a sign on the right of this lane –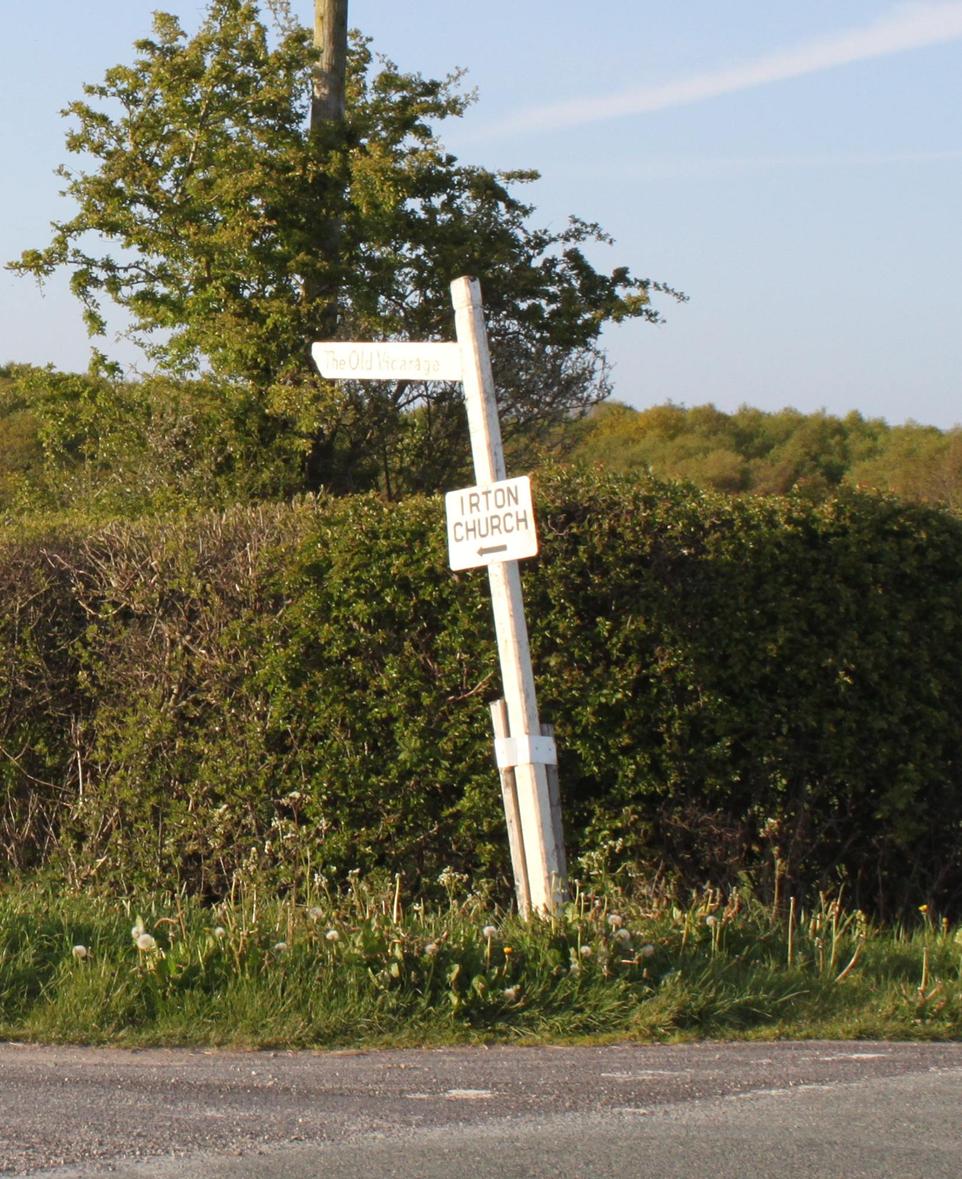 Keep on down this lane until you see: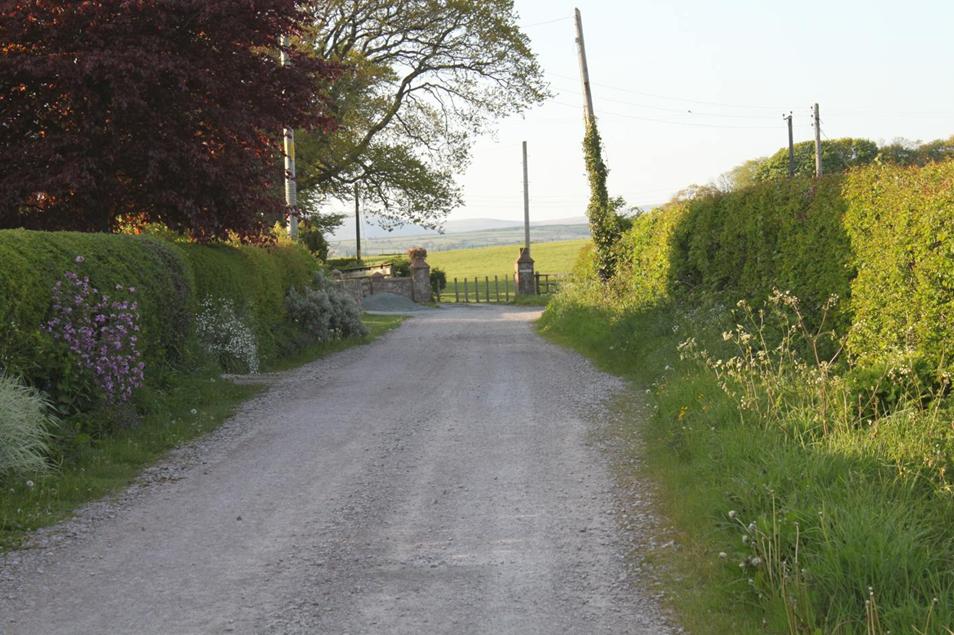 Keep going through the gate posts for about 1/4 mile.  At the end you will come to Irton Church .
On entering the Church the ringing chamber is on the ground floor at the back of the church on the right.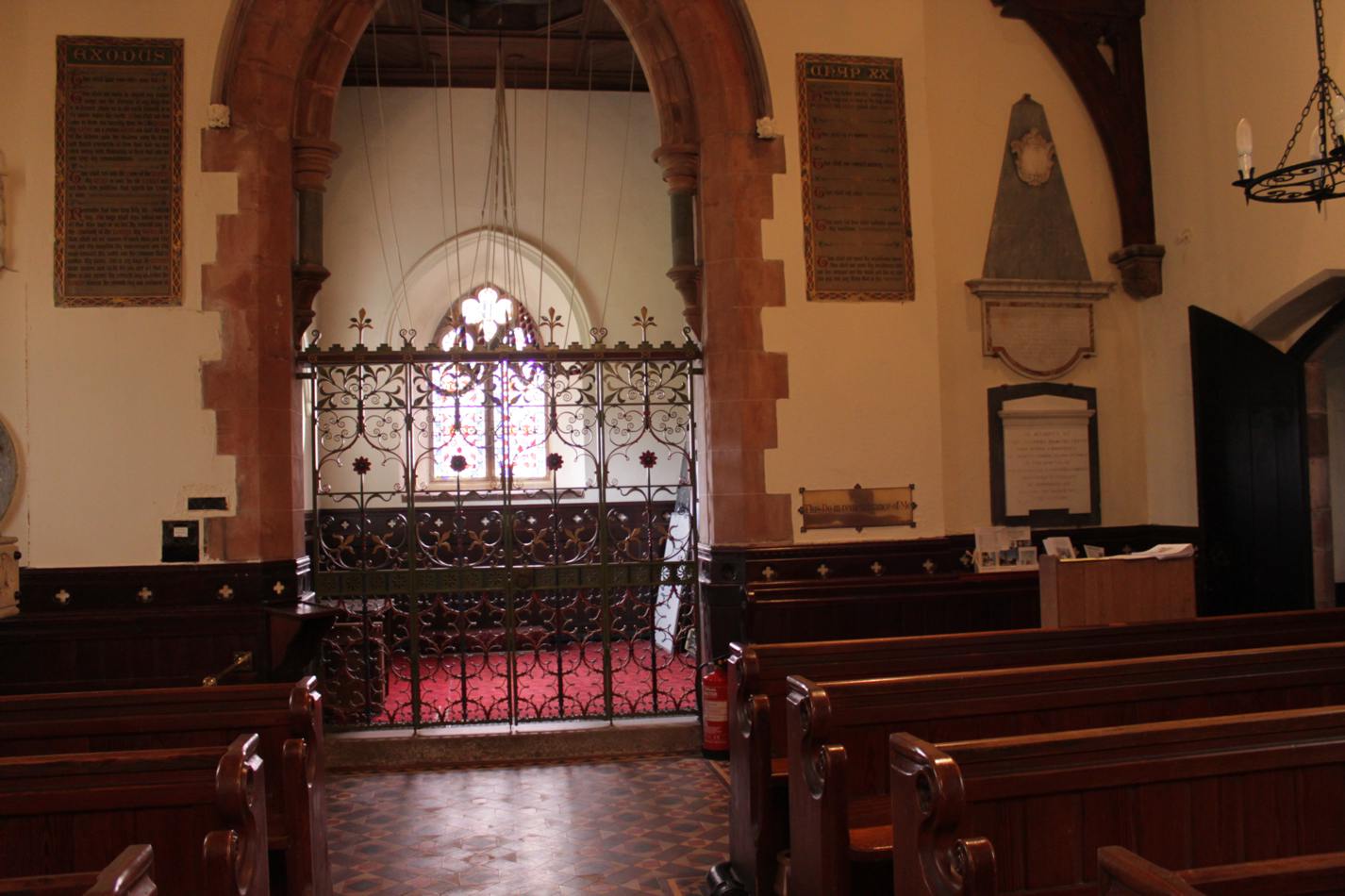 We practise on Monday nights 7:30pm to 9:00pm, and visitors are always welcomed with a cup of coffee and a biscuit.
On an average night around six people turn up to ring.
The Tower Master is Kathleen Egglestone who is also the secretary.  Kathleen may be contacted at her shop 'Spindle craft' in Drigg, telephone 01946724335.  
Alternatively you can send an email to Ed Perrott, who  will forward any request to Kathleen.
IRTON BELLS
The information below comes from a sheet which can be found in the church.
The known history of the bells begins with the inventory of 1552 when the church had "ii porch belles".
Two further bells were given to the church, believed to commemorate the Jacobean surrender at Preston , in 1715.
A gift of eight bells was made by Sir Thomas Brocklebank in memory of his wife Ann who had died four years previously.
These bells were first rung on the occasion of the Church's rededication by the Bishop of Carlisle in May 1888 by a visiting band from Lancaster as there were no local ringers.
The bells are tuned to the key of F and the note of the tenor is E natural. The bells are inscribed in Latin, as written below:
Treble

29.5"

Weight 6-1-5*

Suscito voce pios. Tu Jesu dirige mentes.

(With my voice I arouse the pious. O Jesus direct their minds)

2nd

30.5"

Weight 6-2-25*

Nomen sanctum Jesu serva nos mortis ab esu.

(Holy name of Jesus, keep us from the bite of death)

3rd

32"

Weight 7-0-1*

Sit Nomem Domini benedictum. Laudate illum cymbalis sonoris.

(Blessed be the name of the Lord. Praise Him on the loud cymbals)

4th

34"

Weight 7-1-23*

Morabor in domo domini in longitudinem dierum.

(I will dwell in the house of the Lord for ever)

5th

36"

Weight 8-0-25*

Sancta Trinitas unus Deus miserere nobis

(Holy Trinity, one God, have mercy upon us)

6th

38"

Weight 10-1-1*

Omnia fiant ad gloriam Dei

(Let everything be done to the glory of God)

7th

41"

Weight 12-0-6*

Vivos voco. Mortuos plango. Fulgura Frango.

(I call the living. I toll the dead. I break the lightnings)

tenor

46"

Weight 16-1-25*

In honorem Dei et in piam memoriam Ann Brocklebamk.

(To the honour of God and in loving memory of Ann Brocklebank)
*The weights of the bells are given in hundredweights, quarters and pounds
Ringing night and times
Our practice night is Monday, and we ring from 19:30 to 21:00
Email address for correspondence (Click on name)
Click here to hear the Irton bells ringing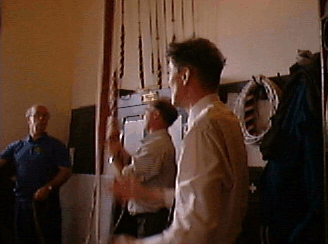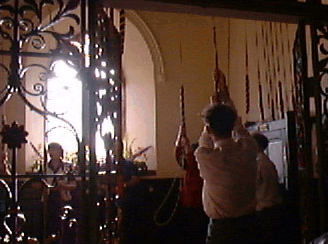 The Tenor and treble